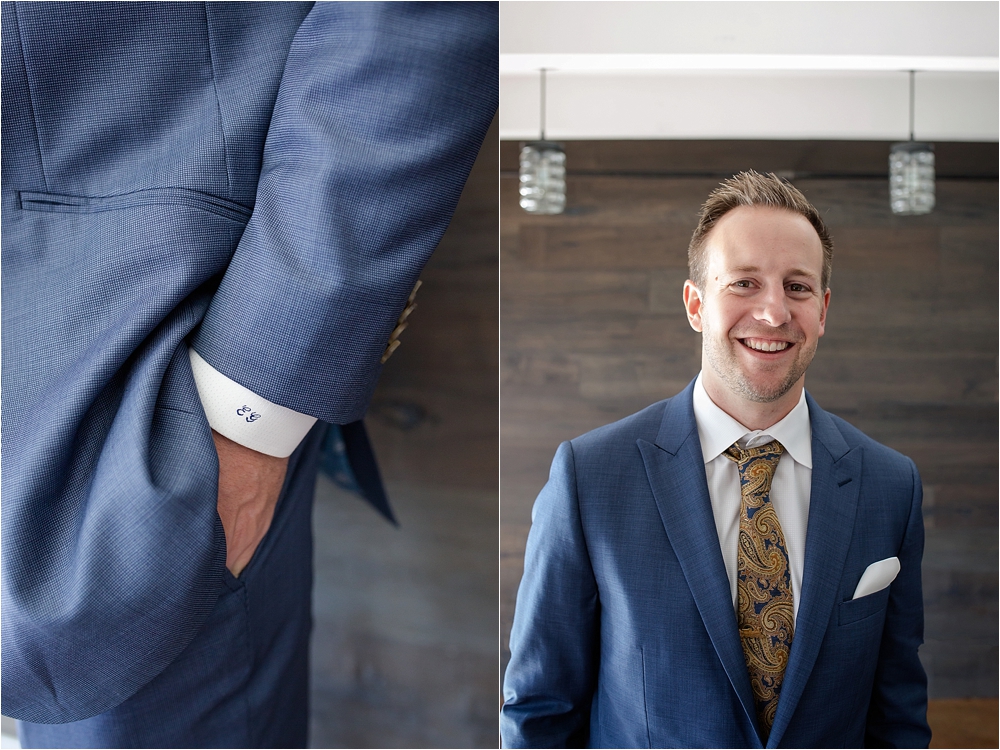 How did you meet one another?
My sorority sister, Juliet, and friend from college connected us together so I would know someone else when I moved to Colorado. I love that Juliet and I married best friends!

What was the best memory of your wedding day?
During the middle of our ceremony our officiant has us close our eyes while he read a poem. Halfway through the poem our officiant had us open ours eyes and both us started to cry. The impact and awesomeness of getting married hit us full force and we couldn't keep our emotions at bay.

What would be some advice you would give to future couples as they plan their wedding day?
Not everything can go perfectly. But take the time to enjoy each other and every blessed moment. We had a private dinner and we are so grateful for that alone time.

Where did you go on your honeymoon?
We went on a mini moon to Cabo for 5 dats. Highly suggest all inclusive! Even though we could have used more naps, we enjoyed horseback riding, a boat tour and camel ride.
In May we will tour 3-4 countries in Europe for 2 weeks :)