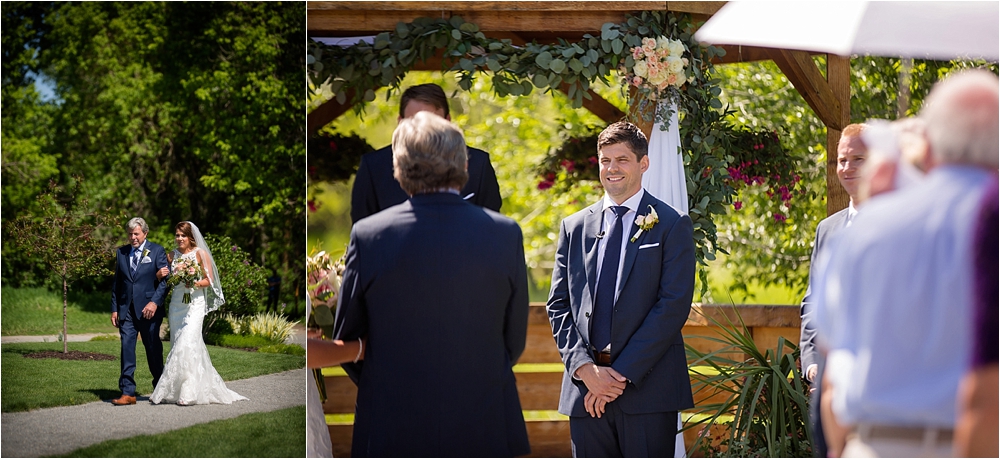 How did you meet each other? We met at the Denver Beer Olympics in the summer of 2014. Monica was participating in the games and Ken was a spectator.
What was the best memory of your wedding day? The ceremony was our favorite memory. We loved walking down the aisle with the most important people in our lives and seeing each other for the first time as I (Monica) walked towards Ken with my dad. Our good friend Travis Duncan did an amazing job officiating the ceremony which was so special and meaningful to us.
What would be some advice you would give to future couples as they plan their wedding day? Don't sweat the small stuff. At the end of the day it is about you as a couple marrying each other and the day will be perfect regardless. Take in every moment and enjoy being with everyone you love while you celebrate your love for each other.
Where did you go on your honeymoon? Where did you stay and what were a couple activities you enjoyed. Would you recommend to other couples? We went to Cancun, Mexico, and stayed at the Excellence Cancun Riviera All-Inclusive resort. We met a lot of other couples and had the best time relaxing at the beach, pool, and bars. It was the perfect getaway after all the chaos of the wedding weekend. We would highly recommend it.