Venue: Hillside Gardens
Attire: Dress Maggie Sottero (Jade), Vail was made by bride's mother
Florist(s): Ma and Sis (Brenda and Gen)
Cake: Nothing Bundt Cakes, Band - John Wise was lead singer/guitarist https://www.facebook.com/Tribe-John-H-Wise-138711696221391/
Jana Lee was pianist and also did the music for the ceremony (I'd highly recommend them both for any wedding in the springs - inexpensive and awesome musicians)
DJ: our good friend Justin Cihak who is a local firefighter but loves music and helped us out by making an awesome playlist
Attire: Dress was Maggie Sottero (Jade), Vail was made by my Mom
Photographers: Drake Busch and Ashley Kidder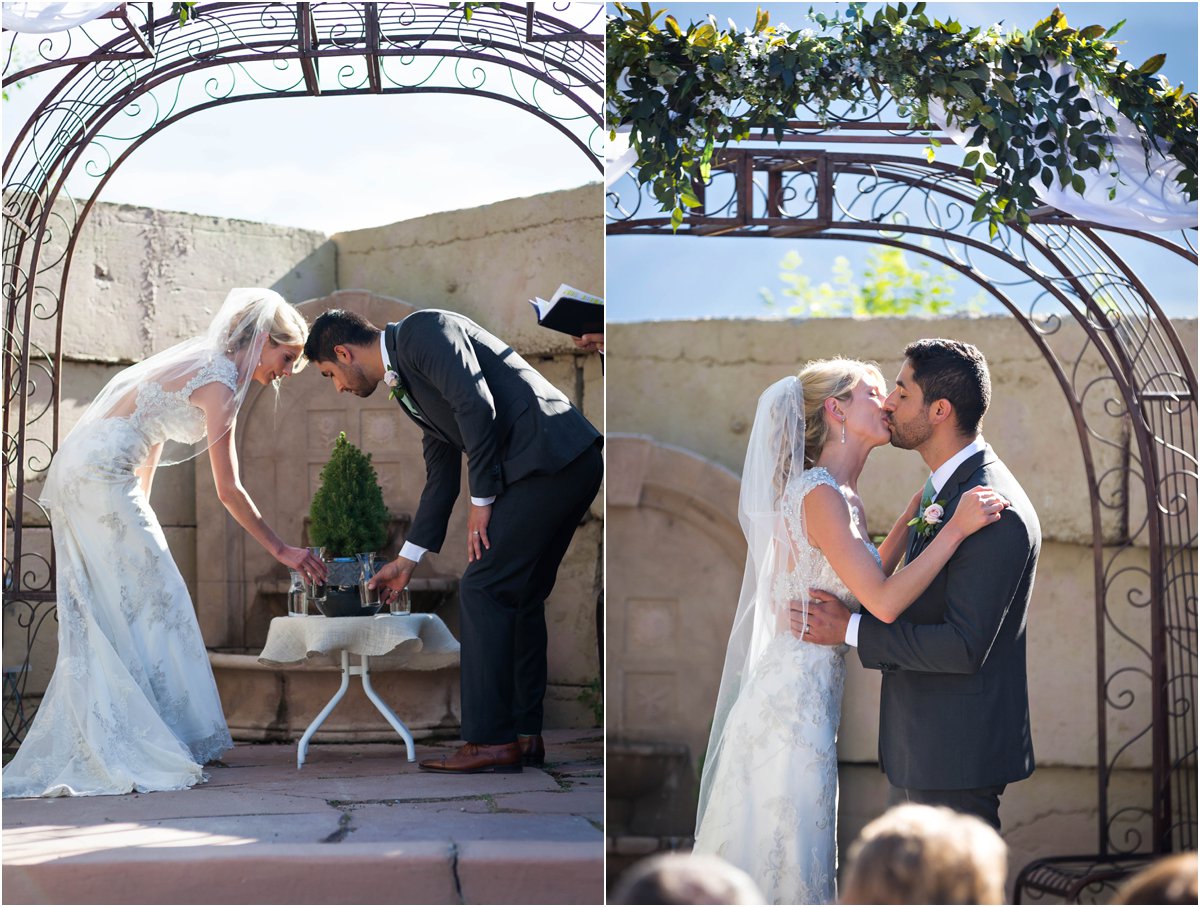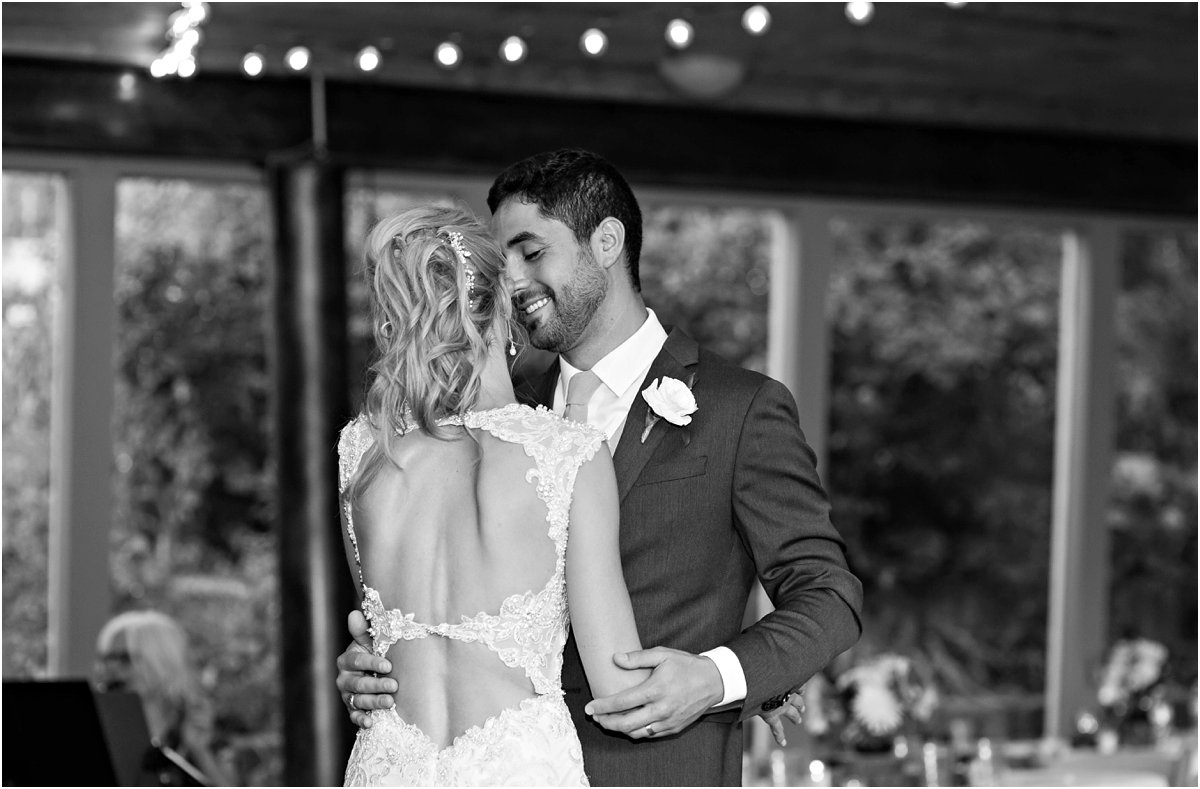 How did you two meet?
Andrew and I met at CSU in our Differential Equations class as part of the engineering program. We started out as study partners but quickly became close and the rest is history!

What was your favorite memory from your wedding day?
Our First Dance

Do you have any advice for future couples planning their wedding?
For the planning: Keep things simple and don't spend too much time or money on things that typically go unnoticed (e.g., ceremony programs), support local business, and incorporate live music if you can! Go to some local shows to find a band that you like. Get all the big stuff out of the way at the beginning (venue, food, music, cake) then make sure to put some time in to make it special and unique so the wedding reflects who you are as a couple. For the day: Take the time to slow down and soak in the moment and enjoy the person you are marrying. There will be many people who are there that you haven't seen in a long time so be cognizant of balancing your time catching up with them and focusing on your new husband or wife. If you can, set up something casual before or after the wedding to have a little extra time to catch up with family and friends.

We have not gone yet! We did a mini trip to Salida right after which was a great way to unwind. We stayed at Tudor Rose and loved it. The 14ers provide great hiking and the town has great restaurants and galleries. Our official honeymoon is fast approaching. We have booked a trip to the Philippines for November! We will be on the island of Palawan and spending most of our time in El Nido scuba diving. Where did you go on your honeymoon?