Video: Woodbox Studios
Cake: Nothing Bundt Cakes
Flowers: Fireweed Floral
DJ: A Sound Impression Mobile Entertainment
Jewelry: Kendra Scott
Dress: bought at Dora Grace, designed by Essence of Australia
Photo Bus: ShutterBus
Bridesmaids dresses: bought at Dora Grace
Suits: bought at Dora Grace
Coordinator: Shelby Pittenger at the Barn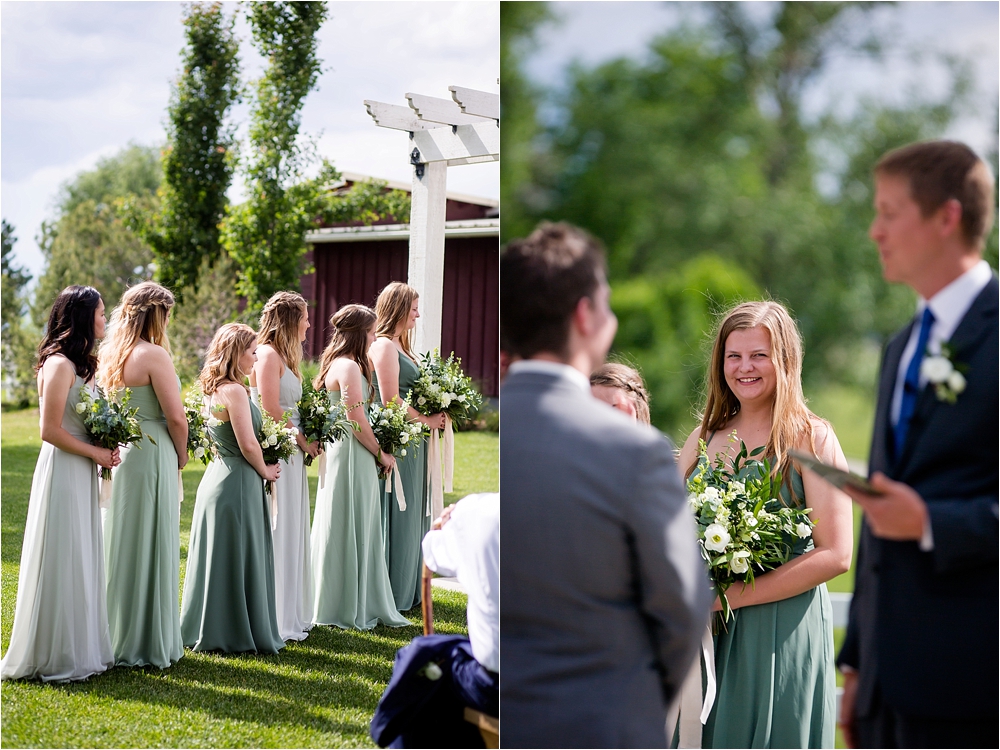 How did you two meet?
We met through Cru, a campus ministry at CSU. We went to Slovakia for a summer mission trip where we got to know each other pretty well, then started dating after the trip
What was your favorite memory from your wedding day?
One is when our bridal parties prayed for us right before the ceremony. We were able to hear our friends pray, even ones that were unexpected.
The other is when after the ceremony, we had a few minutes to ourselves and shared our personal vows. It was special to have a moment alone and vulnerable after such a large and public event.
Do you have any advice for couples as they plan their wedding day?
It's important to not have too many unrealistic expectations. The vendors, coordinators, and family members are not perfect. There might be some slip-ups, but look at the overall picture. Also, take mental snapshots at different times during the day. It will fly by and become a blur, but take moments to look at the room, at each other, and remember it.
Where did you go on your honeymoon?
We went the Secrets at Montego Bay in Jamaica. We loved that it was an all-inclusive resort, you don't have to worry about food or drinks or carrying your wallet throughout the day. After spending months planning for such a big event, it's nice to be in a relaxing place without any worry about where to go or what to do.