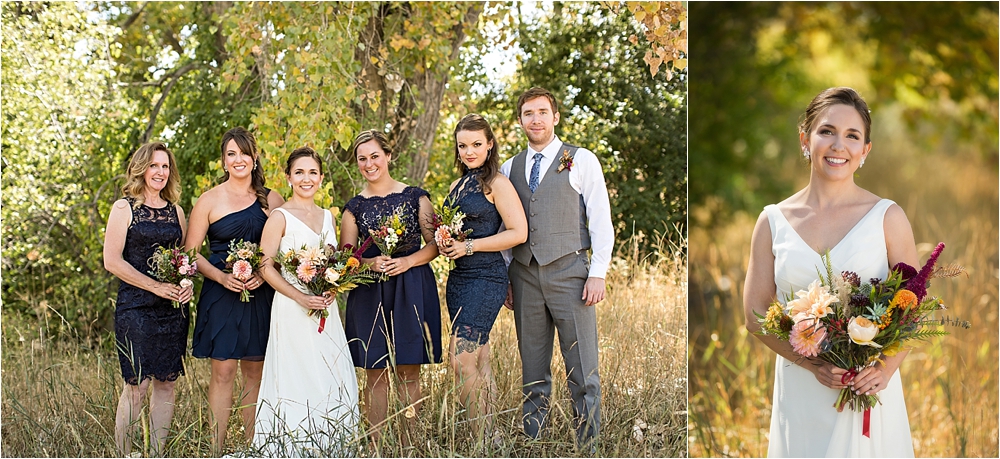 How did you two meet each other?
Ian and I are high school sweethearts. We met in band (I played the flute, Ian's a drummer). He was a Junior and I was a Freshman. I had braces, and Ian had bleached tips. We were just kids!
What was the best memory of your wedding day?
The whole day was PERFECT, but our ceremony was so special. Our dear friend Walter Chaw was our officiant, and he's an old friend. It was so heartfelt and funny, it felt tremendously special.
What advice would you give to couples as they plan their wedding day?
Don't waste time and energy on the little things. Choose a few details that are most important to you, and channel your efforts into making those special. Be flexible, relax, and have fun! I mean, we planned our wedding from China!
Where did you go on hour honeymoon? What activities did you do while there?
We travelled to the state of Oaxaca in Mexico. We did a few things, but by far our favorite what a four day guided hiking tour with Zapotrek Tours, our guides name was Eric Ramirez. We highly recommend it for the adventurous and active! For a nice hotel to stay on the beach, we LOVED Hotel Escondido- it's remote, beautiful, and SO relaxing.